Dermanda Skincare is a brand born out of passion for science and nature.
Our expertly formulated products, combine the finest ingredients from nature with result driven formulas, for healthy, glowing, and younger looking skin.
SHOP OUR MUST HAVE PRODUCTS
UNLOCK YOUR
HIDDEN BEAUTY
Awatif Mandour
MPharm, CertHE Life Sciences
Principle Treatment Provider, Director, CQC Nominated Individual & Joint Registered Manager.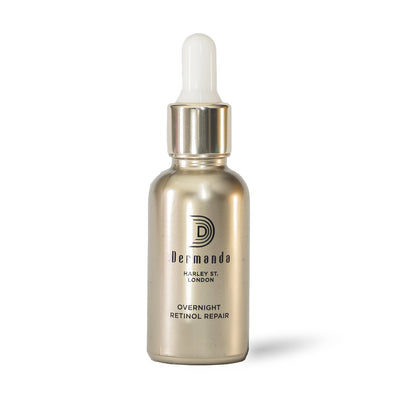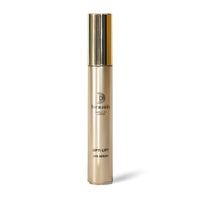 Top selling
Serums
Explore our range of serums to find the best ones for your concerns, whether its anti-ageing, hydration or combatting pigmentation. Dermanda's serums will offer a solution.
Dermanda Clinic is an Aesthetic Clinic on Harley Street that always delivers amazing results. Offering a wide range of the best non-surgical treatments directed by our highly skilled international Aesthetic Practitioner. Dermanda Clinic is known worldwide for its expertise and minimally invasive techniques. From face contouring treatments to discrete anti-ageing lifts, we offer a five star experience from consultation through to aftercare. Discover the Celebrity Beauty Secrets with us!
Don't take our word for it
★★★★★

I wanted something to tighten my skin and get rid of stretch marks. I was recommended HIFU. It was very professional and satisfying. The clinic is also very clean the staff were very nice. The price was fair with a good offer.
★★★★★

I had an amazing experience at Dermanda clinic. They were very professional and friendly. I had the Cool laser treatment and jalupro. My skin is shining and the acne of my face are gradually disappearing. I am definitely going back there for another session.
★★★★★

I had my hair removal laser done at Dermanda clinic. She was so good and had no pain at all. Now I can walk with hair free. Thank you Dermanda clinic. I will definitely come back for other treatments.
★★★★★

I went to get a facial done and my face has never felt this rejuvenated. The staff was very lovely and had so much knowledge on the subject. I already recommended it to my friends and family. Looking forward to my next treatment! 
★★★★★

Thank you to Dermanda Clinic for my amazing treatment. I had Botox done and it was the first time with no pain, the eyebrow lift was the best thing ever did in my life. Thank you so much!
★★★★★

I was recommended by a friend to Dermanda clinic. I booked appointment for consultation I was very impressed by the welcoming, helpful and friendly professional staff. I was advised throughout the whole procedure and made an appointment for Botox and filler. I was so amazed by the results. I was really impressed. I'm definitely going to go back. Thank you Dermanda 

clinic.
★★★★★

I love going to dermanda clinic. The staff are extremely approachable and friendly, but thoroughly professional and highly qualified. I wouldn't trust anyone else with my skin care regime. I always come out looking refreshed and natural - never overdone. I highly recommend.
★★★★★

They are very professional and pleasant, loved the experience. Would defo recommend them to all my family and friends.