Microdermabrasion, which is defined as the 'buffing of skin layer', is an intense exfoliating treatment that buffs away the very outer layer of skin cells to reveal the fresh, new skin beneath. The treatment also stimulates micro-circulation and increases the blood flow to the treated areas.

Microdermabrasion is a solution to many concerns, such as:
Fine Lines and Wrinkles
Congested skin
Dull and Tired looking skin
Ageing skin
Acne
Acne Scarring
Pigmentation and Blemishes

The treatment provides a deep exfoliation for clean, clear and an improved skin tone. It also helps to stimulate collagen and elastin productions, which then speeds up cell renewal. Microdermabrasion is also an effective method to treat acne, acne scars, pigmentation and blemishes left on the skin, as it promotes blood flow and heals the pigmentation and marks caused by the spots.

To achieve the best results, it is recommended to have 6-8 facials carried out between 7-10 days. For acne scarring, more treatments may be required. It is also important to carry on with a consistent aftercare routine. This includes applying moisturiser regularly and an SPF to protect the freshly exfoliated skin.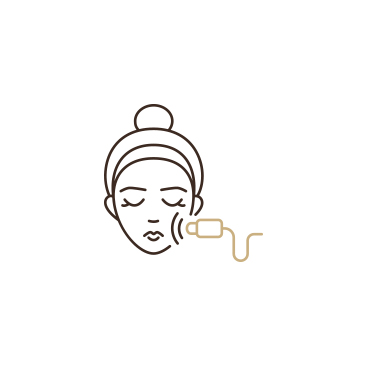 MORE CONDITIONS & TREATMENTS